From September 7 to September 11 2020, the Montanuniversität was happy to host a group of 8 students for the RAISE Internship week. Just in time before the Covid-19 measures had to be restricted again, we were able to organize a week full of events, lectures, guest speakers, company visits and fun activities.
The RAISE internship week was a 5-day event with a full schedule every day. A mix of lectures, lab visits and interactive games made for exciting days and fruitful conversations in between the sessions.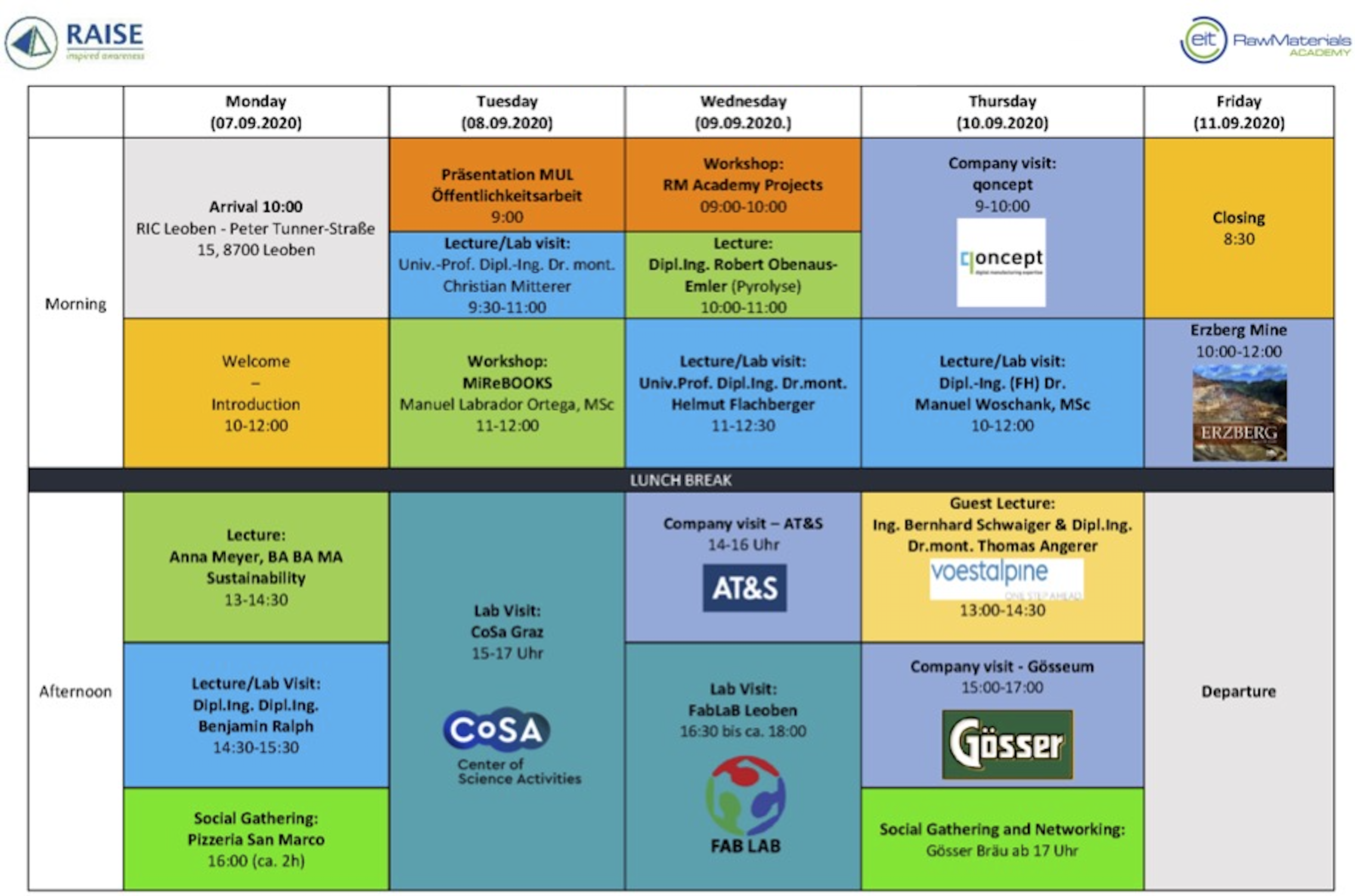 On the first day during the welcome, icebreaker games and activities related to social competence were played and we introduced the project as well as EIT RawMaterials and the Montanuniversität. After lunch we had an interactive lecture about sustainability and the SDGs and could visit the chair of Metal Forming. To close the first day, the group had a pizza dinner at a local pizzeria, where they could get to know each other better and talk about their expectations for the week.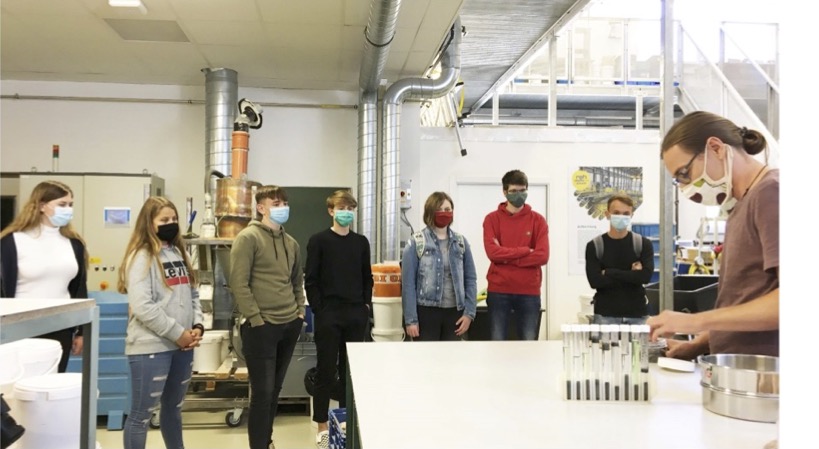 On Tuesday, the Public Relations office gave a short introduction about the University. Right afterwards, a lecture at the Chair of Materials Science and a workshop about another EIT RawMaterials project, MireBooks – (info) followed.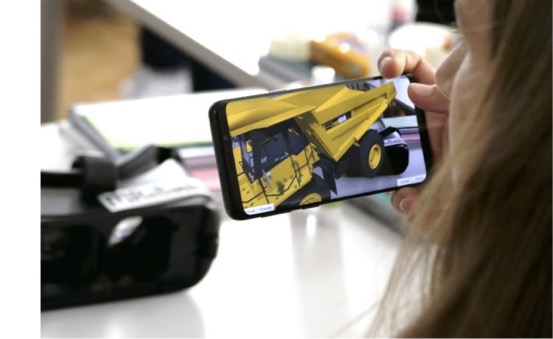 In the afternoon, the group went on a trip to Graz to visit the CoSa- Center of Science Activities, which is an interactive museum.
On Wednesday, the first slot was used for presenting other EIT RawMaterials projects such as RM@Schools, BetterGeoEdu2.0 or 3dBriefcase.  In the morning, we also had lectures on pyrolysis and mineral processing. In the afternoon, 2 company visits took place. On the fourth day, we had a company visit, learned about industrial logistics and its importance for our daily lives and even received a guest lecture from project leaders of a world's leading provider of tool steel and high-speed steels.  The interesting day ended with a tour of the local brewery and a social dinner with all the partners involved in the RAISE internship week. On Friday, we met early in the morning for a tour to our local iron mine, where active mining activities are carried out.
During the internship week, we gave a task to our students: they had to create a social media post, where they talk about some of the content in more detail. The social media post can be a picture, a video, a game or a poster. In our case, the students opted to create an online game on the platform "Scratch". The topic they chose was "sustainable development goals" and the game is for children of the age 10-14.