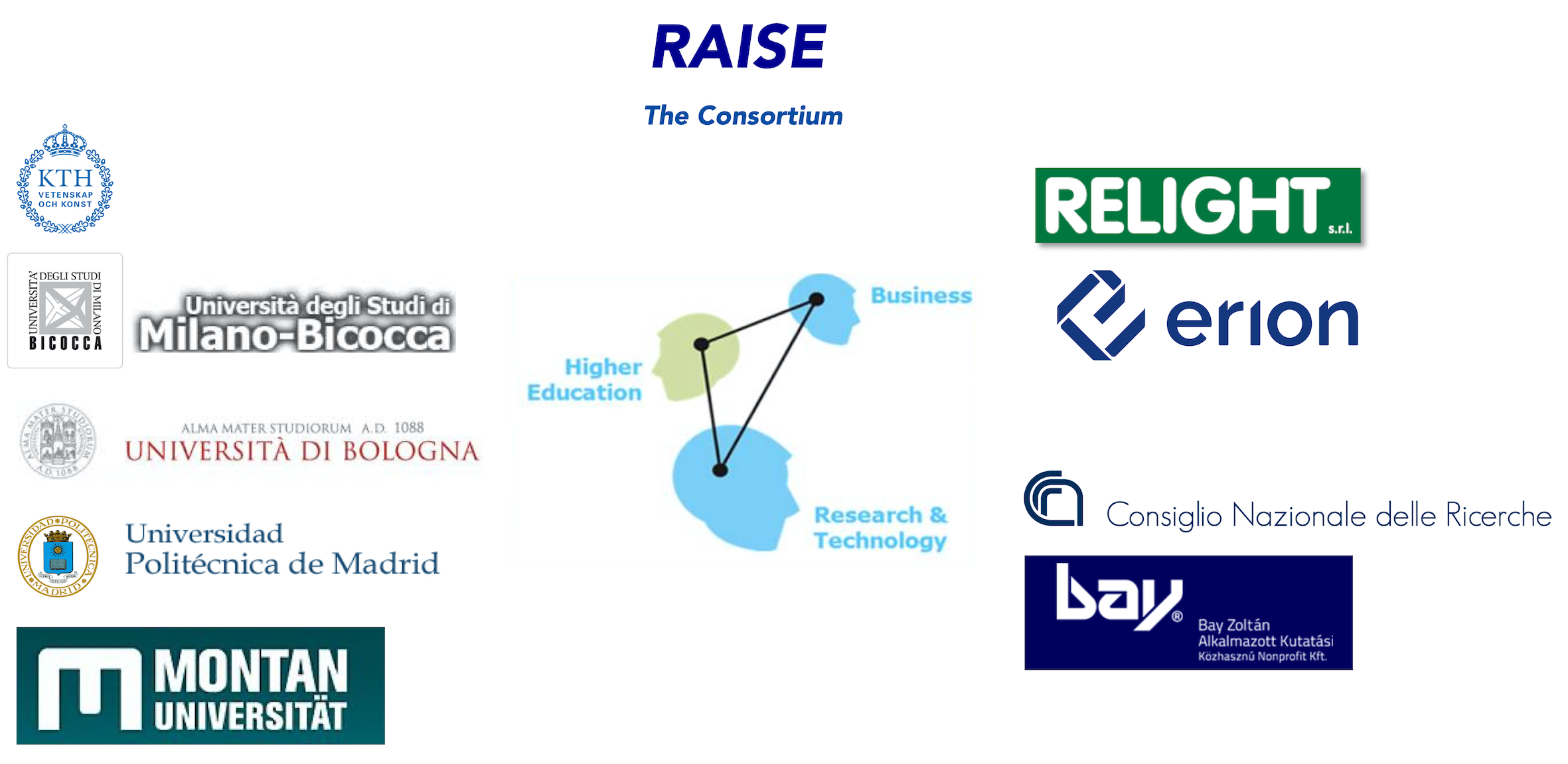 The RAISE consortium consist of 9 EIT RawMaterials partners representing all corners of the knowledge triangle, representing 3 EIT RawMaterials CoLocation Centers (South, Baltic and East) and 5 European Countries (Italy, Spain, Austria, Hungary and Sweden).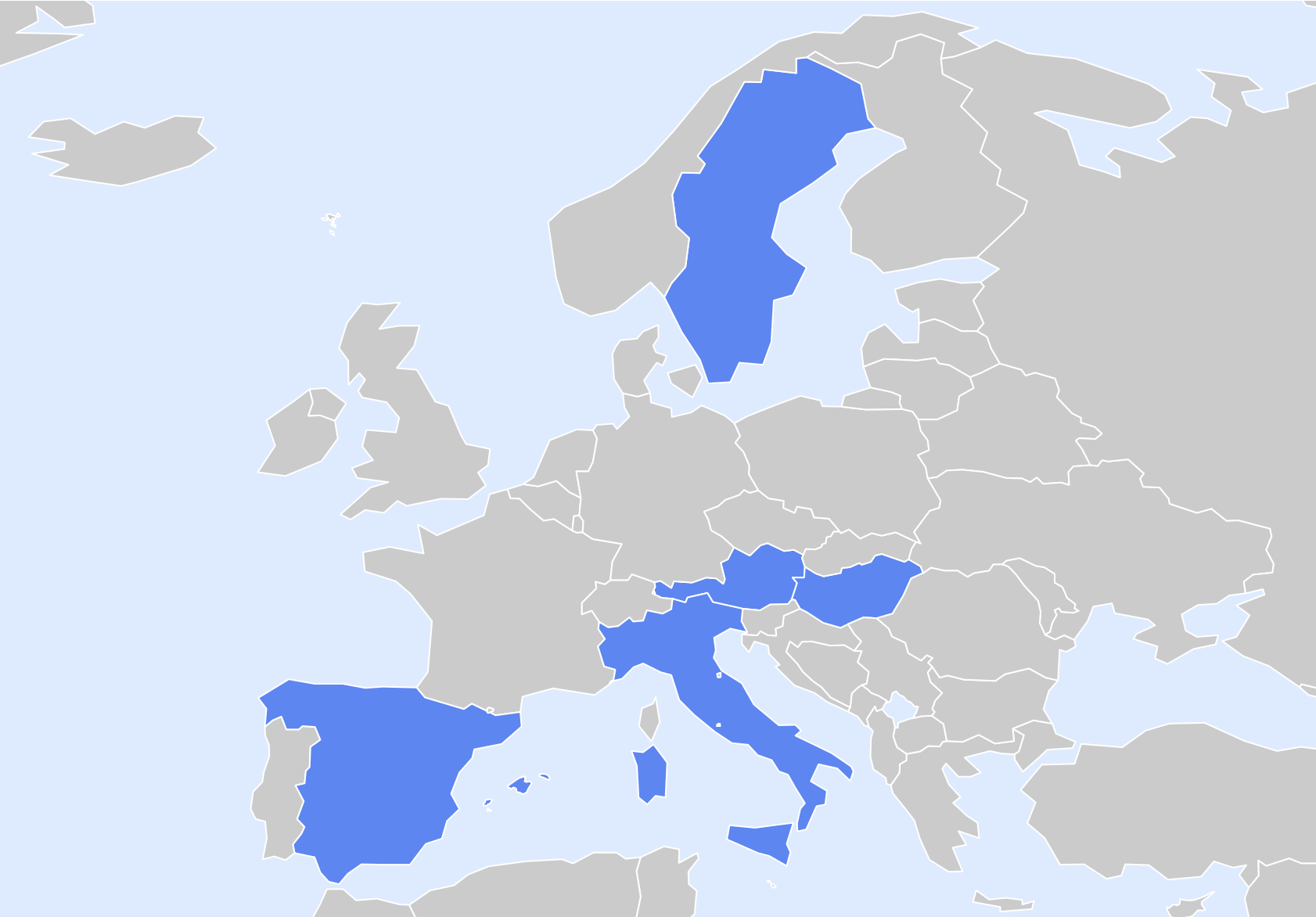 The Italian National Research Council (CNR) is the leading partner of the RAISE consortium and is the project coordinating Institution.
The University of Bologna (UniBO) takes care of the internships methodological and education approach.
The University of Milano - Bicocca (Bicocca), the Universidad Politécnica de Madrid (UPM), the Montanuniversität Leoben (MUL), the Kungliga Tekniska högskolan (KTH) and BayZoltan, together with the Italian National Research Council, equally contributed in developing and delivering internships contents to high schools students.
Particularly relevant for this project is the involvement of 2 industries: ERION and RELIGHT srl. These 2 partners offer the industrial experiences to internships participants.