RAISE intend to achieve a set of two/three weeks research laboratories/companies integrated internships, dedicated to secondary schools students attending the last few years of their school curricula, allowing them an informed choice of their universities studies into raw materials related disciplines. The selected students, after following their internships, will provide a wide dissemination of RM sector work experience to their peers in their classrooms and schools.
The objective of RAISE is to encourage the most motived pupils in embracing a career in the raw materials sector.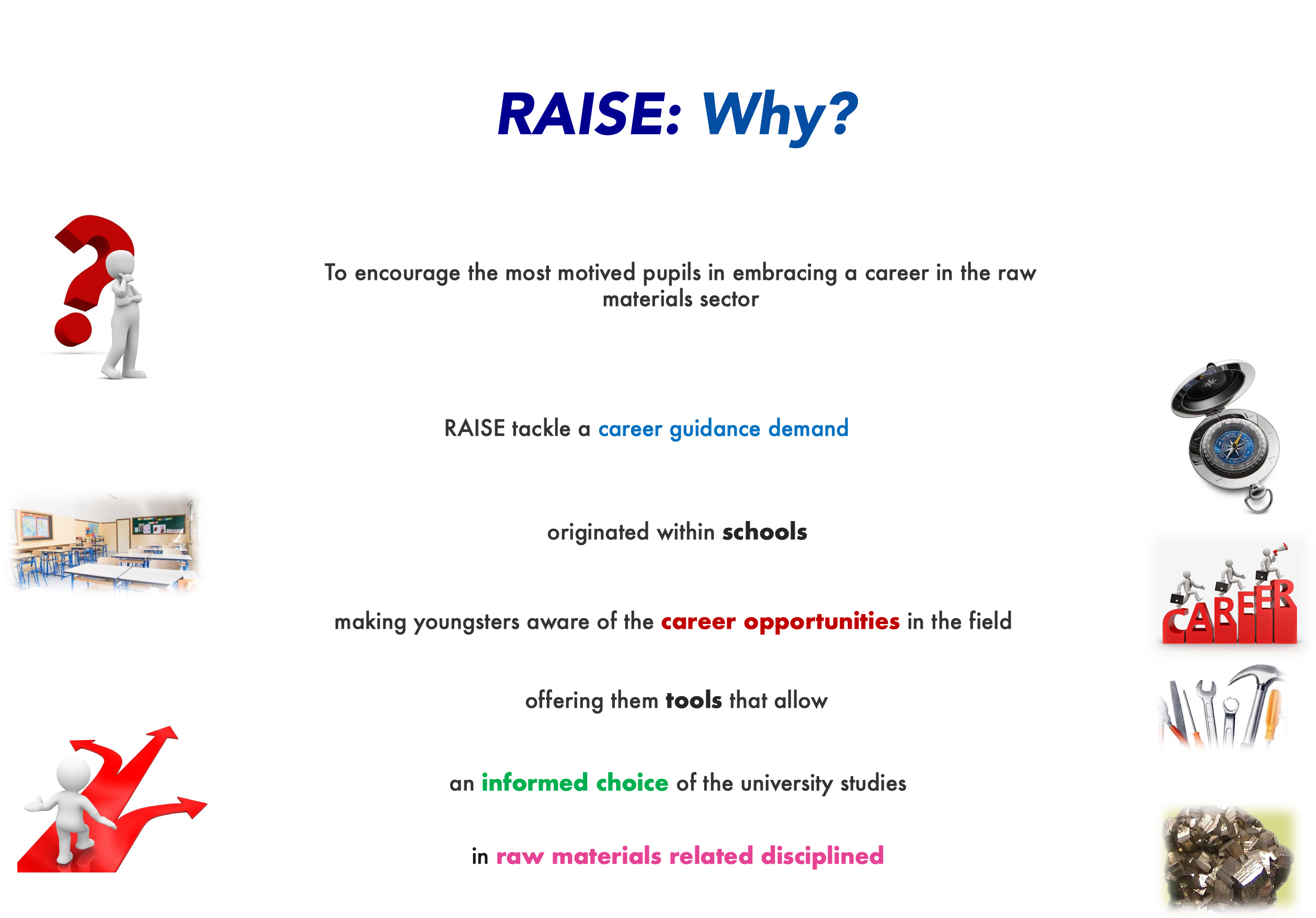 RAISE will nurture within the EIT Raw Materials framework the hopefully future game changing T- shaped professionals in this challenging field, since the early stages of their studies. Particular attention will be paid to the involvement of girls in order to bring women to disciplines and careers connected to raw materials, following the directions of the European community on the gender balance, and with the understanding that this challenging field must be equally appealing for girls.